2nd International Painting Plein Air VALDIS BUSS, Semenova, Latvia
11-26 July 2018

During 2 weeks, together with 5 other artist, from Latvia, Lithuania, US, Australia and the Netherlands, we were painting in a little village in the Eastern Latvia.

Semenova, a village where we stayed, reminded me a lot of Poland. I literally felt I've travelled back in time where I was spending my holidays on a country side with my family as a child. It felt very nostalgic to me.
I've got inspired by the interiors of the school we lived in, where we ate and a library in Vilaka.
I loved the big windows with long curtains with floral or geometrical patterns, the colours of walls, and huge plants in each room. I also enjoyed the layering, when you look at the window. You see what is in front of it, behind a curtain, then there is a glass and a view. It made me thing of separate worlds put together in one image. This together with a nostalgic feeling I wanted to capture on my canvasses.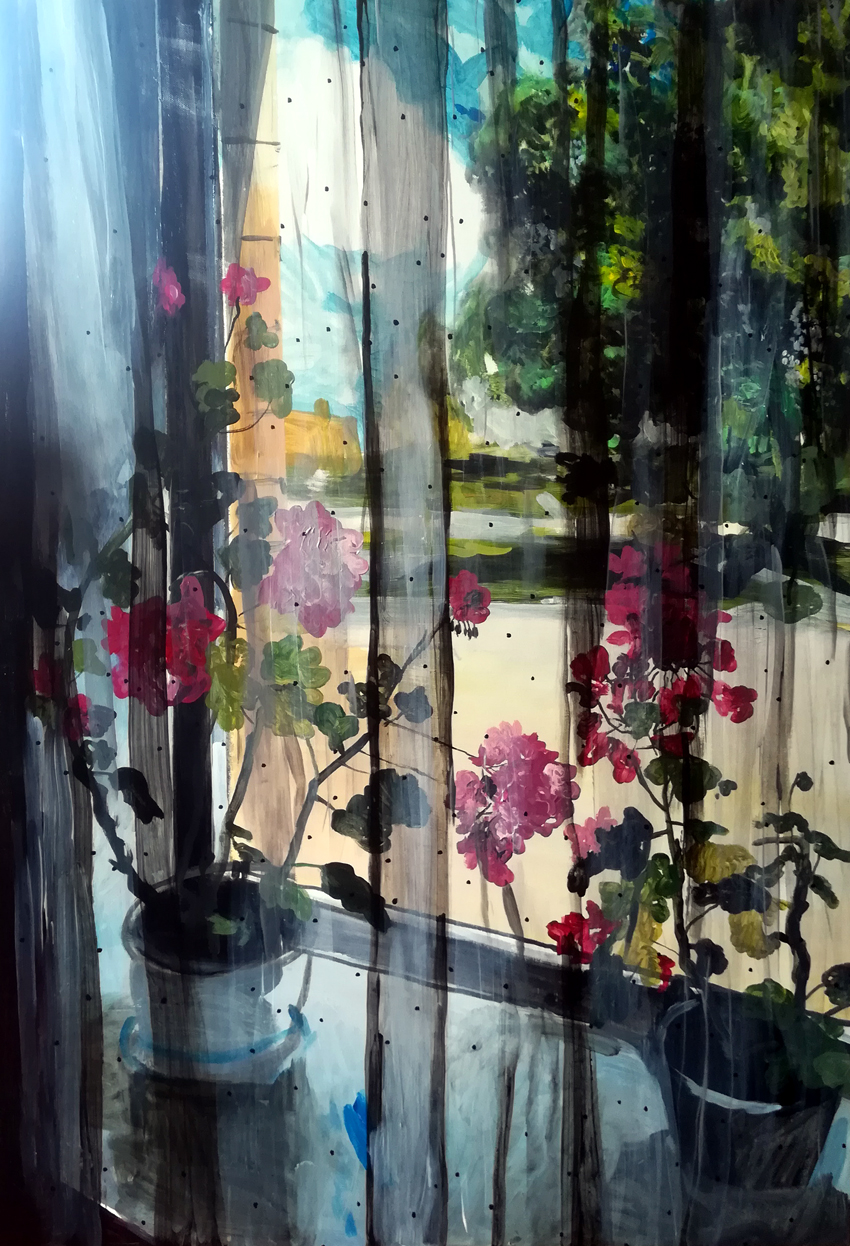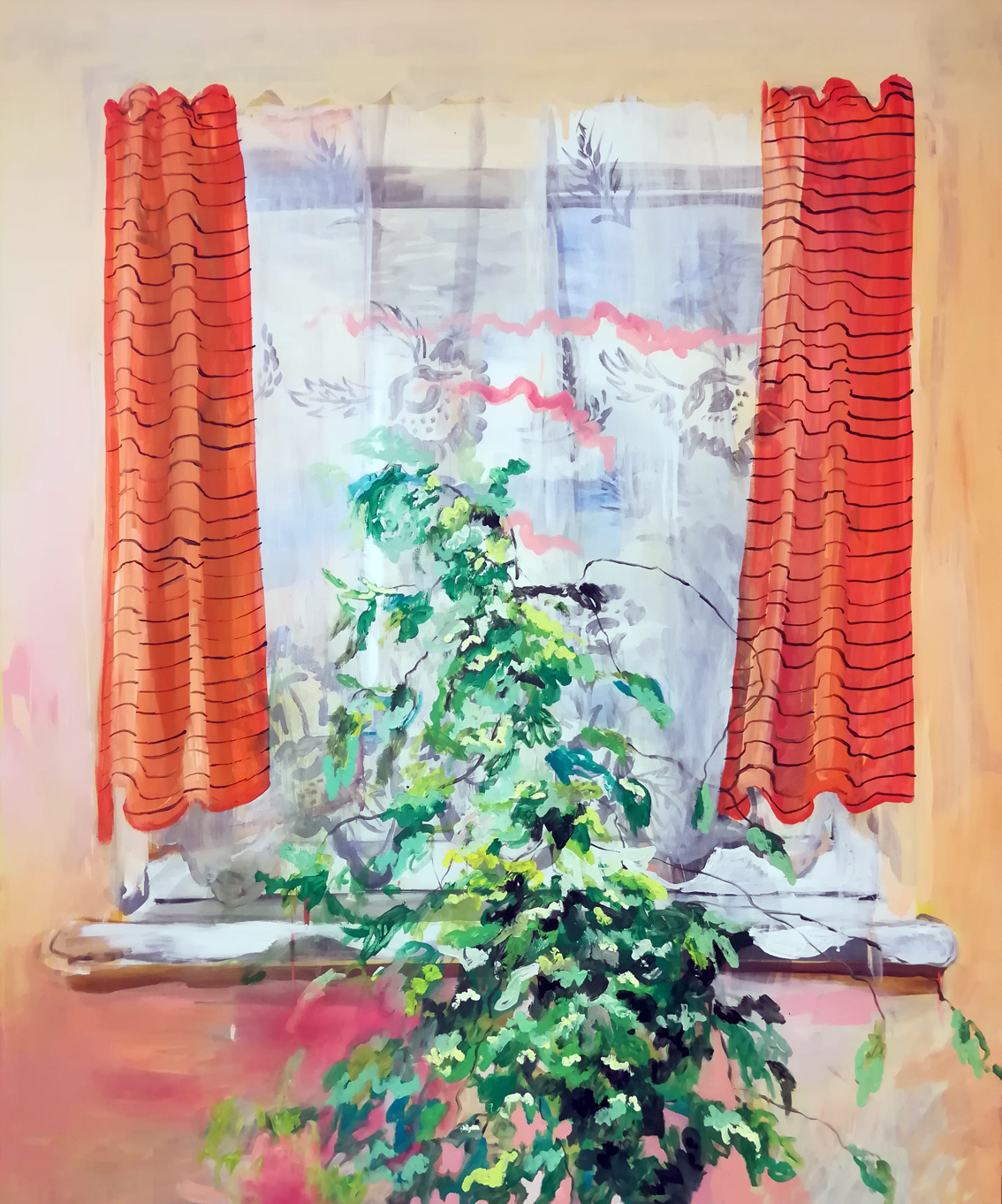 My inspiration: